Making Energy More Reliable and Strengthening the Grid
Our customers depend on us for reliable electric service to manage their daily lives, feel safe and comfortable in their homes and businesses, and protect them during times of emergency. They expect uninterrupted service and, when an outage does occur, fast service restoration with regular communication. To meet these expectations and continue to serve our customers, we make prudent investments in our infrastructure.
Liberty Substations - What do they do?
Substations allow us to step-down high voltage energy from our generation facilities and large transmission lines so that it can finally be transported, on distribution powerlines, to our customers and their residences or businesses. Substations also have technology that allows us to drop and reenergize circuits when safe repairs need to be made. Additionally, new substation fiber communication technology helps our crews detect potential issues on our system more quickly so that they can restore power faster during an outage.
Investments
We've recently replaced aging substation equipment and built or expanded substations in the following communities. These investments allow us to re-route power when necessary to minimize the number and duration of outages and will accommodate customer growth.
Willard, Missouri
Boston, Missouri
Golden City, Missouri
Purcell, Missouri
Monett, Missouri
Hollister, Missouri
Neosho, Missouri
Baxter Springs, Kansas
Gentry, Arkansas
A new substation is constructed by Liberty contractors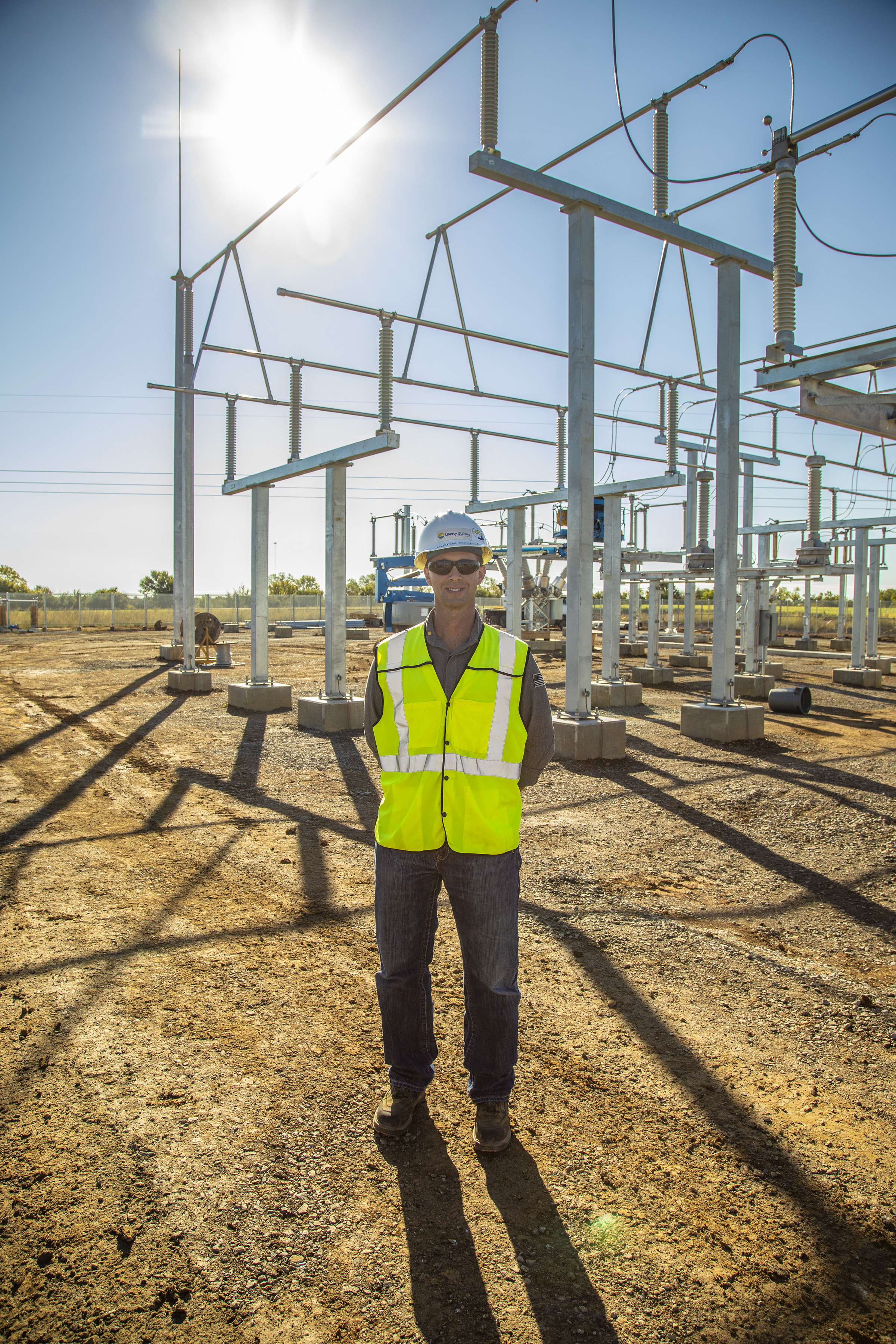 Liberty engineer assists with substation construction project