Users of Internet Explorer may experience issues downloading PDFs. Please press the F5 key during download to resolve this issue.
Generator Standard Requirements
Please contact us for approvals on all Generation/Transfer Switch type systems. The general requirements can be found below.
Please include spec sheets, wiring diagram, along with the signed certificate from a licensed Electrician or Professional Engineer.
Generator Standard Requirements Certificate 2021
Natural Gas Contractors
Also open to Architects, Engineers, Consultants, Contractors & Installers
Interested in learning more about gas appliances and equipment for commercial and industrial use? The Contractor Training Program is for you! This program is designed to educate contractors that work hand in hand with gas utilities.
Water and Wastewater Customers

Let's work together to protect our water system
At Liberty, we maintain and improve our water system to help ensure that we can deliver safe, reliable water service to homes, businesses, and critical services like fire departments. One way you can help maintain the water system serving you is to be aware of your responsibility as a customer. Property owners are responsible for maintaining the service line running between the home or building exterior and the meter. In most cases, the line was put in place at the time the home or building was originally built. Depending on the age of your home, your service line may have gone through years, or even decades, of seasonal changes, root invasions, or increasing blockages. Any of these may cause problems with your service and usually occur with little to no advance notice.
Water Customer Responsibility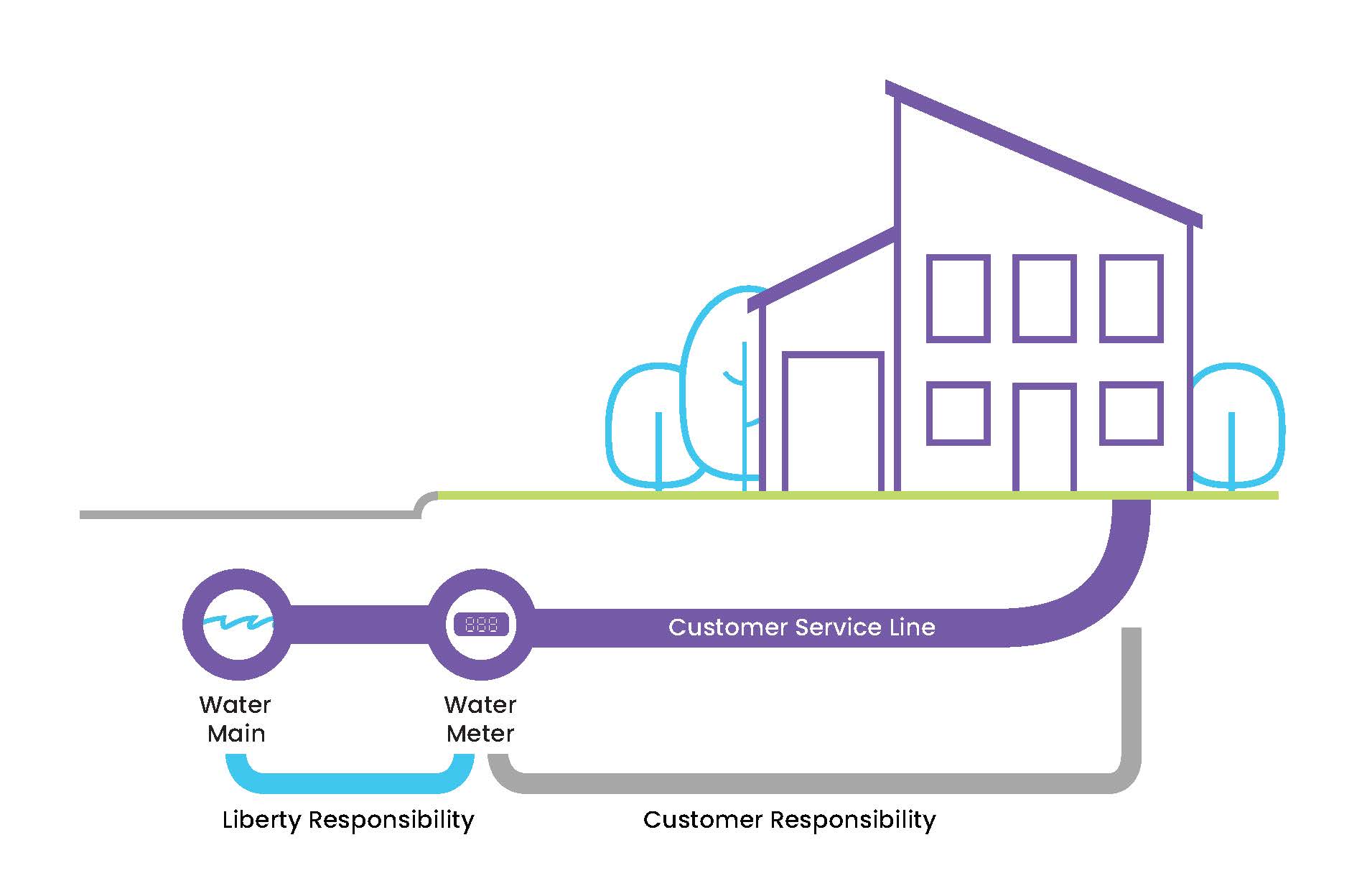 Wastewater Customer Responsibility